Additional Information
Ring Fit Guide
If she wears rings, the easiest way to determine her size will be to borrow one she already owns. You can either trace the inside of the ring on a piece of paper, or bring the actual ring into a Ben Bridge store near you to obtain the size. A Personal Jeweler can use these measurements to identify her approximate ring size.
If you two are together in the journey of finding the perfect engagement ring, use our printable ring size guide to measure her ring size.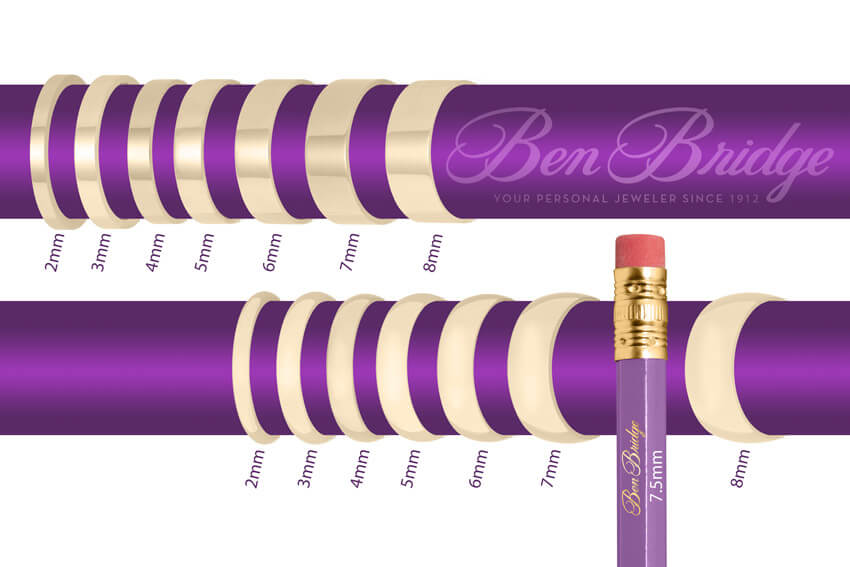 Band Width Selection
As your Personal Jeweler, we are on a continuous mission to curate a selection of the highest quality jewelry to suit your unique look. Our selection of timeless bands features a variety of styles, metal types, and width options to ensure your ring fits your every day perfectly. If you cannot find the exact band of your dreams, please contact us or visit us in store and we will help bring your dream ring to life!
Return to Product