Our Knowledge & Experience
Our commitment has led us to create a world-class watchmaking team, service center, and in-store repair experience. We pride ourselves on the exceptional team of experts we have assembled, which promises to give you an expansive knowledge set and the skills to keep your timepieces in perfect shape for generations to come.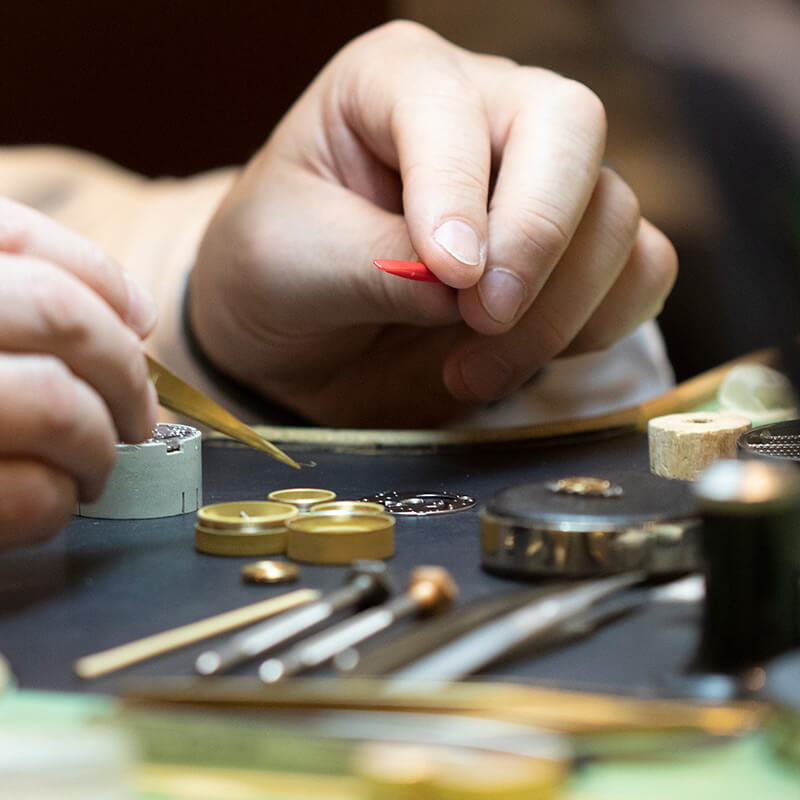 Depth of Dedication
Expertise & Certification
Our combined team has over 470 years of expertise. Many of our watchmakers have achieved the highest level of training and certification in the industry. Our team's standard certifications are Swiss American Watchmakers Training Alliance, Certified Watchmaker of the 21st Century, Watchmakers of Switzerland Training and Educational Program.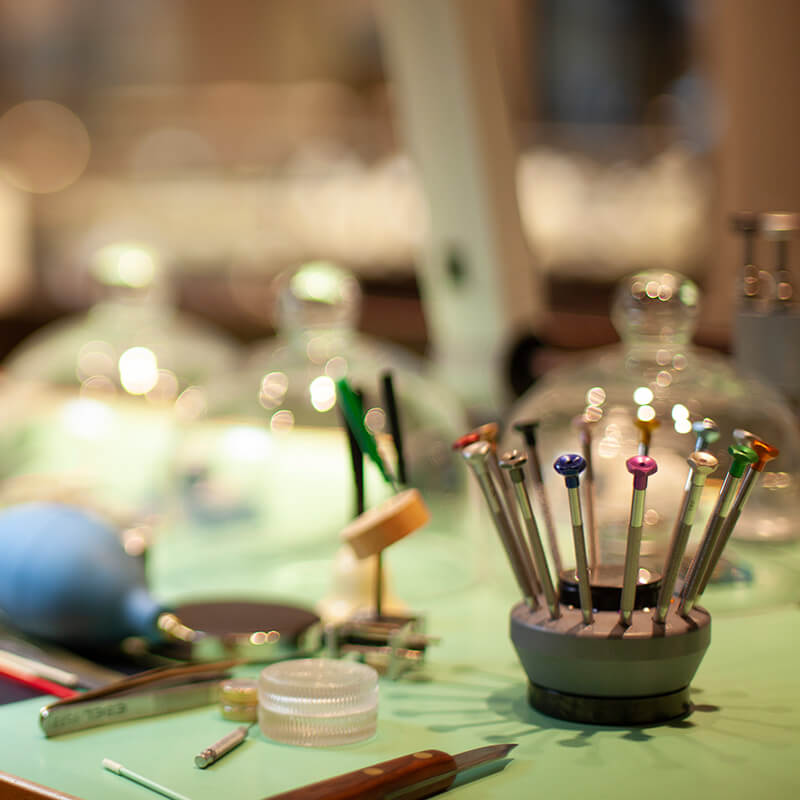 Certified Pre-Owned Ben Bridge Difference
Brands & Equipment
Our team's skills and our state of the art equipment are the reasons we are authorized to work in-house on the most prestigious watch brands in the world, including Rolex and Cartier. Our equipment and tools are above the norm of an average watch repair facility. We only use genuine parts made by the manufacturer.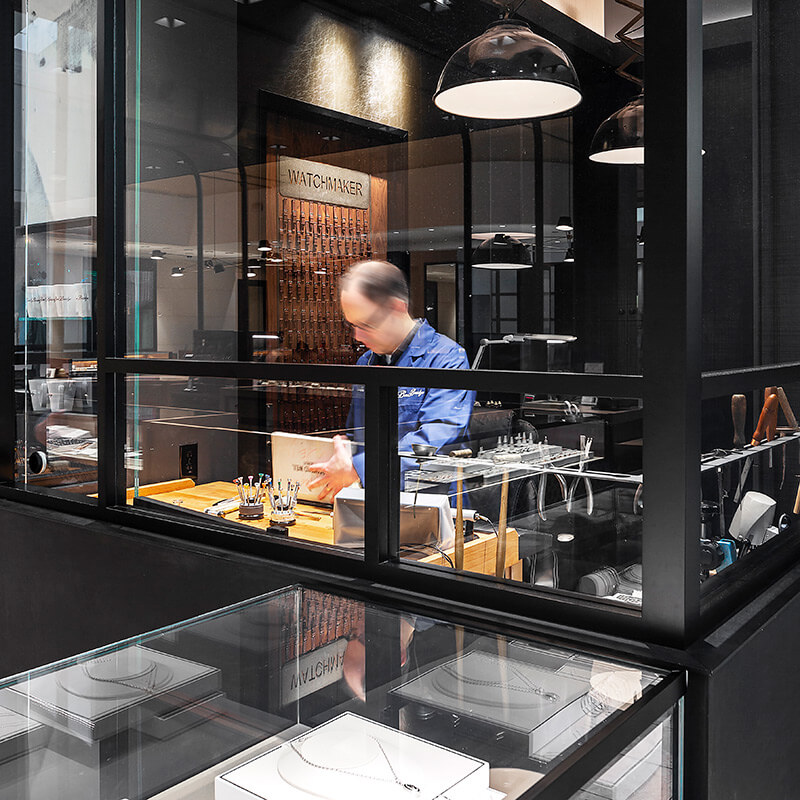 Depth of Dedication
Service Center
To improve your experience and speed our processes, we have watchmakers within our store locations ready to help you. We have an extensive inspection process that is universal to all repairs we take in. Even with the simplest of battery replacements, we will inspect each part of the watch, including the case, crown, bracelet or strap, movement, dial, hands, and the water resistance. This rigorous inspection helps us uncover any issues with your timepiece you may not even be aware of.